University of Helsinki, Finland invites online Application for various Postdoctoral Fellowship in their different Departments. We are providing a list of Postdoc Fellowship positions available at University of Helsinki, Finland.
Eligible candidate may Apply as soon as possible.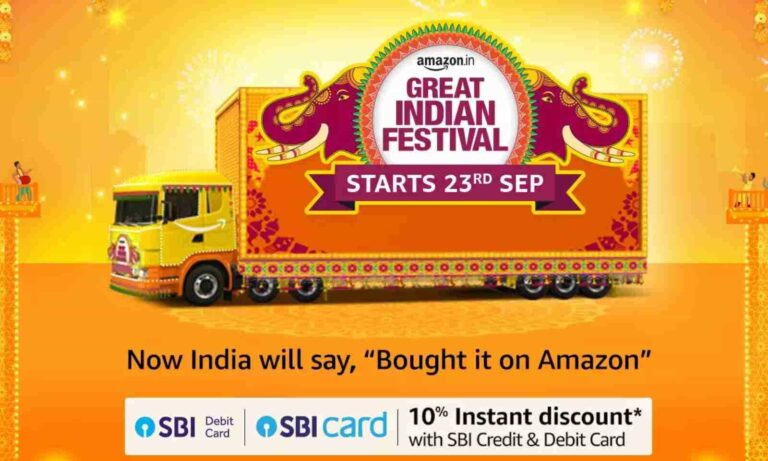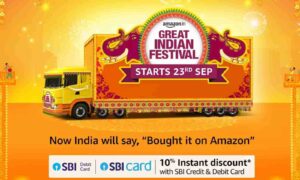 (01) Postdoctoral Fellowship Position
Postdoc Fellowship Position summary/title:  A Postdoctoral and a doctoral researcher
Neuropathic pain affects up to 8% of the general population and is one of the most challenging pain conditions to treat due to poor efficacy of the currently available drugs and comorbidities, particularly sleep disorders, which are insufficiently addressed in pain management. On the molecular level, both sleep and pain are under circadian control. As adaptation to 24h environment on Earth, our internal circadian clocks are reset daily to precisely 24h and disruptions in this pattern have been reported in sleep disorders, frequent in chronic pain. However, it is currently not known whether the clocks are disrupted also in painful conditions. The main aim is to access the effects of circadian disruption on pain intensity both in experimental models and in clinical cohorts. This may allow to establish the novel chronotherapeutic approaches for pain relief.
Deadline : October 15th 2022,
(02) Postdoctoral Fellowship Position
Postdoc summary/title: Post-Doctoral Researcher, Urban Ecology and Biodiversity, Institute of Urban and Regional Studies
The postdoctoral researcher is expected to focus his/her research on biodiversity and its loss in urban environments due to changes in ecological networks in the Helsinki Capital Region. The research will focus on invertebrate diversity in fragmented and isolated urban forests, both from the perspective of the contemporary landscape as well as the historical landscape. The response of biodiversity to urbanisation will be approached from both the community, intraspecific and functional trait response levels.
Deadline :  11.10.2022
 Looking for more Postdoctoral Positions Click Here
Looking for Faculty Positions Click Here
(03) Postdoctoral Fellowship Position
Postdoc Fellowship Position summary/title: Postdoctoral researcher, changes in microbial CUE and C stabilization under global change
The research focuses on the effects of climate warming on microbial CUE, community composition, and C stabilisation under global change. We work with translocated soils samples (north to south translocation within boreal forest zone in Finland, and from high altitude to low altitude sites along a Kenyan altitude gradient in the moist montane rain forest) to look at the effects of warming on functioning of microbial communities, soil C stocks and C stabilisation. Specific hypothesis about microbial processes and functioning of the "soil microbial C pump" will be tested in controlled conditions, by combining isotope methods to laboratory incubations. The research is part of Kristiina Karhu's Academy of Finland funded Research Fellow project: "Unraveling the mechanisms of the soil "microbial carbon pump" – soil C sequestration under global change". We offer a possibility to participate in planning the exact experiments to be conducted during the post doc period.
Deadline : 9.10.2022
(04) Postdoctoral Fellowship Position
Postdoc Fellowship Position summary/title: Postdoctoral Researcher in Urban Migration and Housing
The postdoctoral researcher is expected to focus on patterns of migration in the Helsinki metropolitan area and changes observed in the process. Questions on possible increase or decline of spatial mobility, selective migration, migration patterns of the families with children and on spatial clustering or integration of immigrants can be examined. Housing choices beyond the patterns of immigration will also be of interest. Migration and housing are key component beyond the observed patterns of segregation, and thus among the key strategies in cities.
Deadline :  9.10.2022
(05) Postdoctoral Fellowship Position
Postdoc Fellowship Position summary/title: Post-doctoral researcher in Finno-Ugrian studies
The postdoctoral researcher will conduct research in the field of Uralic languages, concentrating mainly on languages other than Finnish, Hungarian or Estonian. Alongside research the postdoctoral researcher will take part in teaching, supervision and other departmental activities and is expected to take part in the planning of research projects.
Deadline :  5.10.2022
Click here for "Postdoc Application Cover Letter Template"
Click here to know "How to write a Postdoc Job Application or Email"
(06) Postdoctoral Fellowship Position
Postdoc Fellowship Position summary/title: Postdoctoral researcher in analytical/food chemistry
We are looking for highly motivated and skilled researcher with a PhD degree and experience in chemical analysis, mass spectrometry, and chromatography. The postdoctoral researcher will be appointed for a fixed-term 2 year contract to work in a Novo Nordisk Foundation funded project entitled "VegeSense". This project aims to reveal the mech­an­isms of post pro­cessing sen­es­cence to se­cure the sup­ply of high-qual­ity ve­get­ables for the plan­et­ary diet. We seek to remarkably advance the field by using advanced chemical analytical tools to monitor changes occurring in cut plant tissues, and provide know-how to control and minimize those changes. The appointed researcher will work in collaboration with the other members of the multidisciplinary research team and will be co-supervised by Dr. Mari Lehtonen.
Deadline : 2.10.2022
(07) Postdoctoral Fellowship Position
Postdoc Fellowship Position summary/title: Two postdoctoral researchers
Taipale research group is part of the Academy of Finland's Centre of Excellence in Tumour Genetics Research. The laboratory focuses on the study of transcriptional control of cell growth, using functional genomics and systems biology. Current lines of work include high-throughput determination of binding sites and binding specificities of human transcription factors, using this information to identify regulatory elements that control cell growth during normal development or in cancer.
Deadline : 30.9.2022
About The University of Helsinki, Finland – Official Website
The University of Helsinki  is a university located in Helsinki, Finland since 1829, but founded in the city of Turku (in Swedish Åbo) in 1640 as the Royal Academy of Åbo, at that time part of the Swedish Empire. It is the oldest and largest university in Finland with the widest range of disciplines available. In 2018, around 31,200 students were enrolled in the degree programs of the university spread across 11 faculties and 11 research institutes.
As of 1 August 2005, the university complies with the harmonized structure of the Europe-wide Bologna Process and offers bachelor, master, licenciate, and doctoral degrees. Admission to degree programmes is usually determined by entrance examinations, in the case of bachelor's degrees, and by prior degree results, in the case of master and postgraduate degrees. Entrance is particularly selective (circa 15% of the yearly applicants are admitted). It has been ranked a top 100 university in the world according to the 2016 ARWU, QS and THE rankings.
The university is bilingual, with teaching by law provided both in Finnish and Swedish. Since Swedish, albeit an official language of Finland, is a minority language, Finnish is by far the dominating language at the university. Teaching in English is extensive throughout the university at master, licentiate, and doctoral levels, making it a de facto third language of instruction.
Remaining true to its traditionally strong Humboldtian ethos, the University of Helsinki places heavy emphasis on high-quality teaching and research of a top international standard. It is a member of various prominent international university networks, such as Europaeum, UNICA, the Utrecht Network, and is a founding member of the League of European Research Universities.
Disclaimer: We try to ensure that the information we post on VacancyEdu.com is accurate. However, despite our best efforts, some of the content may contain errors. You can trust us, but please conduct your own checks too.
Related Posts