Ghent University, Belgium invites online Application for number of  Fully Funded PhD Degree at various Departments. We are providing a list of Fully Funded PhD Programs available at Ghent University, Belgium.
Eligible candidate may Apply as soon as possible.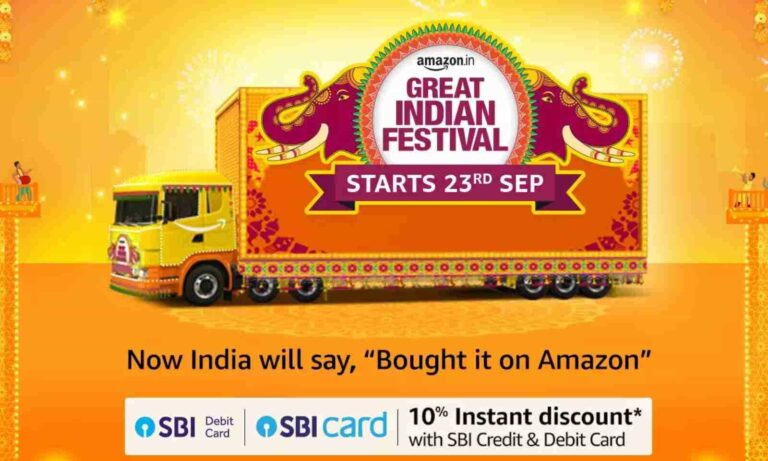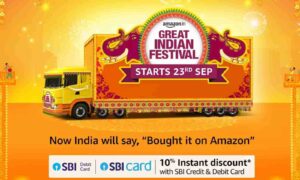 (01) PhD Degree – Fully Funded
PhD position summary/title: Soft and Flexible Technology for Responsive Epileptic Seizure Treatment
The offered PhD position is embedded in the BOF-GOA project SOFTRESET (Soft and Flexible Technology for Responsive Epileptic Seizure Treatment), funded by Ghent University with 1.6 million Euros. This project aims to develop technology for targeted therapy of focal epilepsy based on the therapeutic effects of deep brain stimulation using innovative soft probes for both the recording of the epileptic brain region and its optical stimulation.
Deadline : Sep 30, 2022
(02) PhD Degree – Fully Funded
PhD position summary/title: PhD in Artificial Intelligence for energy applications
The "AI for Energy" team (AI4E), led by prof. Chris Develder and prof. Bert Claessens at the Internet and Data Lab (IDLab) at Ghent University – imec is looking for a qualified and motivated candidate to pursue a Ph.D. in data analytics and machine learning for smart grid applications.
Deadline : Dec 31, 2022
View All Fully Funded PhD Positions Click Here
(03) PhD Degree – Fully Funded
PhD position summary/title: 
In our team, we are developing a software package called Directed-Graph-Mapping (DGM) that can analyze any electro-anatomical dataset of a cardiac arrhythmia, such as atrial tachycardia, ventricular tachycardia, atrial fibrillation, ventricular fibrillation and Torsade de Pointes. All information about DGM can be found on our dedicated website www.dgmapping.com. Our goal is to bring our software to a clinical workflow so that we can actually improve the quality of people's lives. Because cardiac arrhythmias are the number 1 cause of death, this concerns a very large number.
Deadline : Nov 30, 2022
(04) PhD Degree – Fully Funded
PhD position summary/title: 
The Digital Communications Research Group (DIGCOM), headed by Prof. Heidi Steendam and Prof. Nele Noels, is part of the Telecommunications and Information Processing Department of the Faculty of Engineering and Architecture at Ghent University. DIGCOM specializes in the analysis and design of signals and signal processing algorithms for communication, positioning and sensors. The application areas of this research include communication in internet-of-things (IoT) networks, indoor positioning, satellite communication, and obstacle detection in autonomous vehicles.
Deadline : Oct 15, 2022 
Polite Follow-Up Email to Professor : When and How You should Write
(05) PhD Degree – Fully Funded
PhD position summary/title: 
For a project focused on the role of cognitive processes in the development, maintenance, and treatment of posttraumatic stress symptoms, we are hiring a PhD Fellow for a period of 4 years. Following this period and successful defense of the PhD dissertation, the candidate will acquire a PhD in Psychology. The PhD-student will work at the Psychopathology and Affective Neuroscience lab of Ghent University. Among your duties are:
Deadline : Oct 09, 2022
(06) PhD Degree – Fully Funded
PhD position summary/title: 
The successful candidate will be responsible for the study of the impact of cell death on different stem cell niches in the skin, using mouse models of skin inflammation, wound healing and tumour formation in combination with cell-based assays on cells of human and mouse origin. Stem cells are fundamental mediators of tissue biology. In this project, we will make use of advanced confocal microscopy, flow cytometry, mouse transgenesis, CRISPR-Cas9 genome-wide screening approaches and spatial transcriptomics to understand how cell death affects the behaviour of neighbouring stem cells in the skin.
Deadline : Oct 03, 2022 
Click here to know "How to Write an Effective Cover Letter"
(07) PhD Degree – Fully Funded
PhD position summary/title: 
The project "AshCycle – Integration of Underutilized Ashes into Material Cycles by Industry-Urban Symbiosis" funded by the European Commission (Horizon Europe) invites applications for 2 full-time stipend PhD position at Ghent University (Belgium). As such, Ghent University DuraBUILDmaterials is looking for 2 qualified and motivated candidates to pursue each a Ph.D. in Civil Engineering, on one of the following topics 'Workability, durability and structural behaviour of ash-based hybrid binder concrete' and 'Workability, durability and structural behaviour of ash-based carbstone concrete'.
Deadline : Oct 03, 2022
(08) PhD Degree – Fully Funded
PhD position summary/title: 
The Vocational and Personnel Psychology Lab (VoPP) at the Department of Work, Organization and Society has an exciting job opening for a PhD-student in the project "Mind the Ad: Why Qualified Ethnic Minority Job Seekers May (Not) Apply". This project investigates how job openings may stimulate or refrain qualified ethnic minority job seekers to apply for jobs. Several experimental studies (using eye-tracking in the lab vs. surveys in the field) will advance our theoretical understanding of the cognitive-motivational processes of applicants' self-selection and may guide practitioners how to better match labor demand-supply and increase ethnic diversity in the workplace.
Deadline : Oct 12, 2022
(09) PhD Degree – Fully Funded
PhD position summary/title: 
The advertised positions are in the field single- and multi-channel audio enhancement, researching novel algorithms and architectures for the restoration of degraded audio in applications ranging from telecommunications to healthcare. Specifically, research is situated at the cusp of signal processing and machine learning, the goal being a harmonious marriage of classical, model based and current data-driven approaches.
Deadline : Oct 31, 2022
(10) PhD Degree – Fully Funded
PhD position summary/title: Development of implantable soft neural probes for optical neurostimulation
You will be in charge of the development of an advanced soft optical probe consisting of waveguides that can guide red and blue light into the brain for optical stimulation. In addition, you will work on the development of a suitable implantation method which is not causing damage to both the probe and the brain itself. The whole system can be realized using micro- and nanotechnologies available in the state-of-the art cleanroom at Ghent University. One of the aims of the research will be to find the most optimal compromise between probe softness, light transmission efficiency, coating possibility and implantability in the brain. You will therefore be in continuous interaction with other PhD students working on the project.
Deadline : Oct 31, 2022
Connect with Us for Latest Job updates 
(11) PhD Degree – Fully Funded
PhD position summary/title: 
MusiXR is an interdisciplinary research project aimed at developing and studying realistic musical concert experiences in extended reality (XR), encompassing virtual, augmented, and mixed reality. The project focuses on improving the simulation of room acoustics in XR musical environments (cf. 'auralization'), in combination with obtaining a better understanding of the behavior, cognition, and emotion of users (musicians and listeners) engaged in such XR music concert experiences.
The candidates main task is the research, development, integration and empirical testing of spatial sound engines, starting with a hybrid engine. The idea here is to split the rendering into three components: direct path, early reflections and late reflections and properly render each component. The goal is to find an optimal rendering such that it improves musical experiences and the feeling of presence for individuals or groups.
The research will be conducted in the Art and Science Interaction Lab (ASIL) at Ghent University (https://www.ugent.be/lw/kunstwetenschappen/ipem/en/services/asil). The ASIL is a lively interdisciplinary research facility, equipped with, amongst others, an 80-speaker 3D setup, an advanced motion capture system, EEG/fNIRS systems, movement and physiological sensors, and wireless VR technologies.
The project is supervised by Pieter-Jan Maes ([email protected]) and Bart Moens ([email protected]) from IPEM, UGent, and Nilesh Madhu ([email protected]) from IDLab, UGent.
Deadline : Oct 31, 2022
(12) PhD Degree – Fully Funded
PhD position summary/title: 
Human Rights in Context is embedded within the Faculty of Law and Criminology and the Human Rights Centre of Ghent University. The Programme was founded at the initiative of Prof Dr Yves Haeck and Prof Dr Clara Burbano-Herrera. Our research vision is to conduct studies on the promotion, advancement, and respect of human rights, democracy, and the rule of law. We reflect on how international human rights bodies function, and how to inspire better interaction between domestic and international law within its wider social and political context. Main features of the research include a comprehensive approach to public law and the high value placed on comparative law. The research is grounded in theory, and is often based on extensive fieldwork.
Deadline : Oct 05, 2022 
List of Top 25 Free Statistical Analysis Software
(13) PhD Degree – Fully Funded
PhD position summary/title: 
UGent and ILVO (Flanders Research Institute for Agriculture, Fisheries and Food) are looking for a PhD student in the framework of the European RES4LIVE project (https://res4live.eu/), to contribute with their research to the energy transition in the livestock sector. The challenges are urgent and real, on climate impact, increasing costs, energy supply and animal welfare. Through the development and innovative integration of new techniques and concepts we can help the sector face this challenge.
Deadline : Oct 01, 2022 
(14) PhD Degree – Fully Funded
PhD position summary/title: 
We are heading towards a hybrid society, where AI-enabled agents cooperate with humans in a variety of tasks. Human decision making is however notably prone to cognitive biases. In applications supporting the human, the integrated AI should account for these biases when making suggestions or taking actions. Within the context of a prestigious European FET-OPEN collaborative project (ChronoPilot), the Phd study recruited for this position will design a computational model that generates multi-modal (audio, video, haptic) stimuli via XR technology to resolve the differences in individual time perception during group tasks.
Deadline : Oct 01, 2022 
(15) PhD Degree – Fully Funded
PhD position summary/title: 
We offer a very challenging full-time position in an inspiring, flexible, and very dynamic environment. You will join a young and enthusiastic team of developers, researchers, post-docs, and professors. You will receive a competitive salary.
Research area Novel ultra-high throughput and ultra-low latency applications in various application domains such as extended reality (XR), the Internet of Everything, autonomous vehicles and cybersecurity, require fundamental changes to networking architectures and integration with computational resources in the cloud-edge continuum. To support such services, the 6G ecosystem must envision an end-to-end, cloud-native architecture that provides unified and distributed orchestration and management strategies, while taking interoperability, security and privacy aspects into account. The decentralized AI-based framework that enforces these policies should consist of independent, cooperating entities able to adapt adequately to both local and global context changes.
Deadline : Sep 30, 2022
(16) PhD Degree – Fully Funded
PhD position summary/title: 
You will be a member of an interdisciplinary team consisting of legal scholars, criminologists and political scientists. Your task will be (1) to conduct research leading to a Ph.D on the impact of urgent measures and (2) to work together with the PI and the team on the implementation of the project. We are particularly looking for 2 team members, namely one with a background in criminology (PhD1) and one with a background in law (PhD2) with interest in Latin-American studies, prisons and/or human rights, experience in analytical tasks, trained in qualitative research; and with a passion for communication.
Deadline : Oct 05, 2022 
(17) PhD Degree – Fully Funded
PhD position summary/title: PhD vacancy in design of next-generation WiFi on Software-Defined Radio
mec is the world-leading research and innovation hub in nanoelectronics and digital technologies. The combination of our widely acclaimed leadership in microchip technology and profound software and ICT expertise is what makes us unique. By leveraging our world-class infrastructure and local and global ecosystem of partners across a multitude of industries, we create groundbreaking innovation in application domains such as healthcare, smart cities and mobility, logistics and manufacturing, and energy. As a trusted partner for companies, start-ups and universities we bring together close to 3,500 brilliant minds from over 70 nationalities. Imec is headquartered in Leuven, Belgium and also has distributed R&D groups at a number of Flemish universities, in the Netherlands, Taiwan, USA, China, and offices in India and Japan. All of these particular traits make imec to be a top-class employer.
Deadline : Dec 31, 2022
(18) PhD Degree – Fully Funded
PhD position summary/title: 
Can we use the energy from sun and wind to make renewable molecules at sea and how do we prove that hydrogen is really green? With MuSe (Molecules at Sea) we want to explore the opportunities for producing and important renewable molecules, such as hydrogen, methanol and methane, from offshore energy production as we know it from wind or solar parks. Your research is part of work package 6 of MuSe and concerns the certification of (renewable) hydrogen and other green molecules. Not only at the EU level, but also in various EU Member States, governments and companies are already taking initiatives to support and enable the swift roll-out of (imported) CO2-friendly molecules. In particular, a standardized comprehensive legal framework for hydrogen is crucial to form a single a single liquid and competitive market for green molecules in Central Western Europe. Moreover, the Belgian government intends to explore cooperation between the Netherlands, Luxembourg, Germany and France to establish international and European standards for the certification and trade of renewable molecules..
Deadline : Oct 10, 2022 
About Ghent University, Belgium  –Official Website
Ghent University is a public research university located in Ghent, Belgium. It was established in 1817 by King William I of the Netherlands. After the Belgian revolution of 1830, the newly formed Belgian state began to administer the university. In 1930, the university became the first Dutch-speaking university in Belgium, whereas French had previously been the standard academic language in what was Université de Gand. In 1991, it was granted major autonomy and changed its name accordingly from State University of Ghent (Dutch: Rijksuniversiteit Gent, abbreviated as RUG) to its current designation.
In contrast to the Catholic University of Leuven or the Free University of Brussels, UGent considers itself a pluralist university in a special sense, i.e. not connected to any particular religion or political ideology. Its motto Inter Utrumque ('In Between Both Extremes'), on the coat of arms, suggests the acquisition of wisdom and science comes only in an atmosphere of peace, when the institution is fully supported by the monarchy and fatherland.
Ghent University is one of the biggest Flemish universities, consisting of 44,000 students and 9,000 staff members. The University also supports the University Library and the University Hospital, which is one of the largest hospitals in Belgium. It is one of the greatest beneficiaries of funding from the Research Foundation – Flanders (FWO). Ghent University consistently rates among the top 100 universities in the world.
Disclaimer: We try to ensure that the information we post on VacancyEdu.com is accurate. However, despite our best efforts, some of the content may contain errors. You can trust us, but please conduct your own checks too.
Vacancy Edu is a participant in the Amazon Services LLC Associates Program, an affiliate advertising program designed to provide a means for sites to earn advertising fees by advertising and linking to Amazon.com.
Related Posts